Republican Golf Classic – Pahrump, NV May 27th, 2022
May 27 @ 8:00 am

-

5:00 pm
Welcome to our Republican Golf Classic – Pahrump, NV May 27th, 2022
Location: Mountain Falls Golf Course 5001 Clubhouse Dr, Pahrump, NV 89061
Upcoming Fundraiser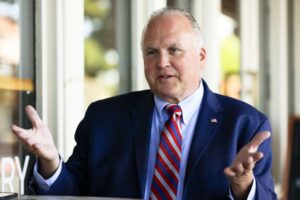 Meet with Bill Hockstedler running for United State Senate for Nevada – https://victory2022.com/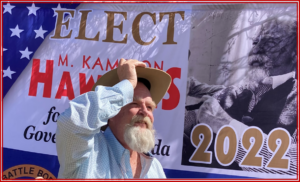 Meet with Mr. M. Kameron Hawkins running for Lieutenant Governor of Nevada www.VoteforHawkins.com and other Republican Candidates…
Check in is at 7am and Shotgun start at 8am… see you then.
Hole Sponsorship
Hole Sponsorship for our annual Republican Golf Classic – Pahrump, NV is a must for any professional business within the greater Pahrump, NV area for Exposure…
Not just a great day of golf for your two foursome (Up to 8 golfers), but you can setup a 10'x10′ canopy with a table(s) and chair(s) for your outreach team and/or volunteers to meet all of our participants (Goal 144 golfers from 18-hole sponsorships of professional businesses)
You will also receive two full pages in the local Pahrump Insider magazine ($5000 value). One for a display ad and one for an informative overview of your good/service. For up to 12 months… four quarters based on when you register as a Hole Sponsor.
Visit www.PahrumpInsider.com for more information about one of our publications of the Hawkins for Nevada Foundation, Inc. media family…
1st thing to do… is call/text 775.583.8176 to review our event and setup a time to meet at Mountain Falls Golf Course 5001 Clubhouse Dr, Pahrump, NV 89061 to choose your hole. There are many things for us to do for you after you are one of only 18-hole sponsors. (We are ready for you)
Mountain Falls Golf Course 5001 Clubhouse Dr, Pahrump, NV 89061 is one of the finest golf clubs you must find in Nevada. Enjoy nature's breathtaking beauty and a round of golf in only Pahrump, NV.
2nd thing to do… Do download a copy of our Republican Golf Classic – Pahrump, NV Agreement PDF
3rd thing to do… if not done, make your payment Click Here
Our $1 million dollar Hole-In-One-Challenge
All golfers are placed in a drawing. If your name is pulled, you are the only one with the opportunity to drive for a Hole-In-One. You make the shot… you win $1 Million Dollars.
Only one person's name is pulled to drive for $1 Million Dollars at the time of our Raffle. After all golfers are in from play. (You must be there; no other names are pulled)
Cigar Lounge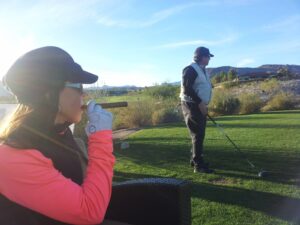 We offer a free Aranyi or Noir Cigar to be enjoyed along with an open cash bar. Aranyi or Noir Cigars are not for retail, enjoy the day of golf with one of Mr. M. Kameron Hawkins private premium cigars.
Format is a 9-hole morning 9:30 am shotgun 4-person scramble community golf outing…
What is a golf shotgun?
All golfers are assigned to a foursome. All foursomes are assigned a hole to start off. Example: Your foursome is assigned to start off on hole 7… when you have played hole 6… you have played the whole course…
What is a scramble?
You can count on our Republican Golf Classic – Pahrump, NV will always be played as a Scramble… Why? To stay focused on having fun and enjoying to game of golf with all levels of golfers. We what you to know our event is open to beginners as well as professionals…
Trophies
You will find a few challenge opportunities on the golf course your day of play…
You already know about our Hole-In-One-Challenge, but we have more… Women's Longest Drive, Women's Closest to the Pin, Men's Longest Drive and Men's Closest to the Pin. Not to mention our Raffles.
All of this will happen when we gather for our time to eat… Yes, we do our best to feed everyone.
Note:
Our golf event is designed to support and service the Pahrump, NV business professionals with the following: Advertising, Branding, Professional Networking all year round because of both the Republican Golf Classic – Pahrump, NV and the www.PahrumpInsider.com Tourism & Relocation Magazine.
Hole sponsors are showcased on the following: 1. At your Hole location 2. Active link to your business on Republican Golf Classic – Pahrump, NV website 3. Pahrump Insider magazine both in print and online 4. Active link to your business on Nevada Golf Events website and 5. Active link to your business on Great Basin Events website.
A service of Hawkins for Nevada Foundation, Inc. 501 (c) (3) – Republican Golf Classic – Pahrump, NV